Discovering the new exciting
This week began with a bang, quite literally, as a big thunderstorm came over New York. Having my workspace and desk face out a window is nice and especially when you get dramatic weather. It's always nice to be inside and look out during a thunderstorm but during these times there's the added bonus of not feeling like you desperately want to be outside when it's pelting it down with rain.
This week also began with our large grocery order getting delivered. It's been 2-3 weeks since we've been to the supermarket. I'm realising when eating every meal at home, food is used up rather quickly. We had placed the order using Instacart. For those not in the US, it's a food delivery service relying on gig workers who shop at the supermarket for you.
In a world of small and new entertainment/"wins" it was rather captivating to follow your order on the app as the worker shopped. Watching which items have been put in your physical basket, which are sold out and the suggestions for replacements.
The food delivery was quite exciting, never before has unpacking a supermarket order felt so much like Christmas. The anticipation, the surprise – even though you have a good idea what you're getting.
That has meant we've cooked dinner all week until today (Thursday) when we ordered Tapas for a break. Cooking has certainly become a hobby and something I've not had so much time to do consistently in a while. Fairly sure when things become more normal it'll still be something I keep up.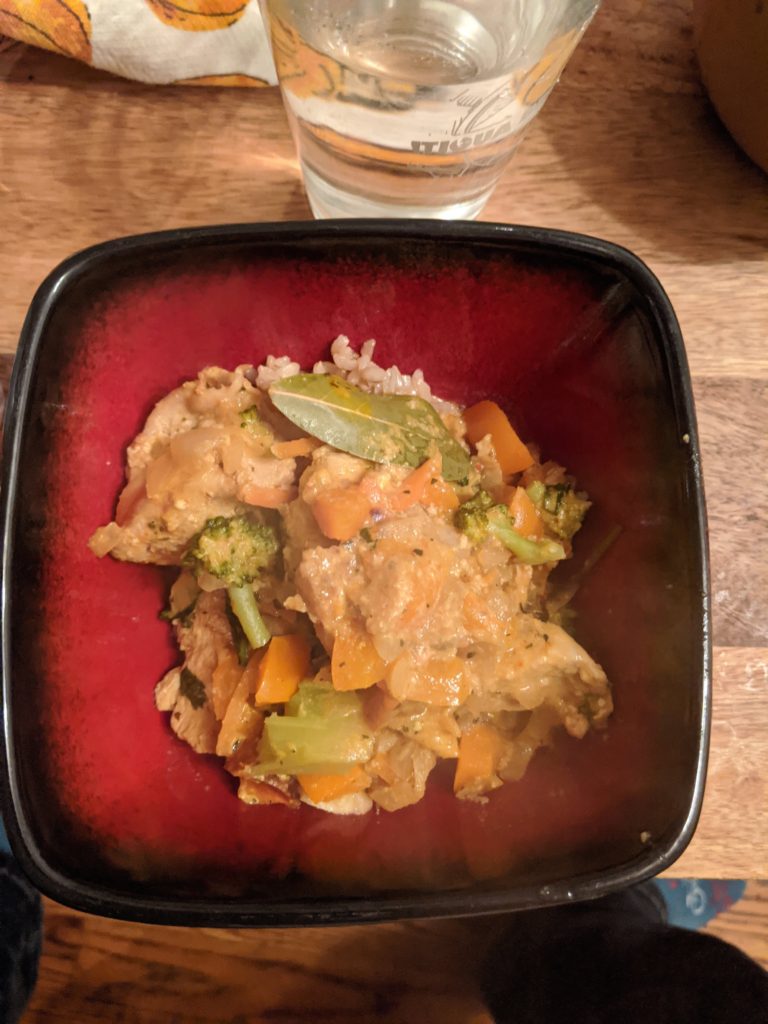 We've been isolating ourselves for a couple of weeks, staying in the apartment building. Means we can go to Long Island this weekend and visit Danielle's family. Hoping for good weather so we can sit outside and enjoy some sunshine.
I'm keeping the blog updated at least once a week but as this is the new norm daily feels less necessary now.
One other thing, before I sign this post off. BIG congratulations to my mate Rich who got engaged on Easter Saturday!
Tweet(s) of the Week