Game night as the pause begins
New York "paused" at 8pm tonight. All non-essential businesses (somehow wine and spirit shops included in this category) must close or have employees work remote. Before then we took a walk down to Soho to drop off the Spectrum router. For the most everyone seemed to be social distancing and a lot of areas were very quiet. Although as we walked back through Madison Square Park the park was quite full, especially the dog park. It feels more and more that the only way to control social distancing is to enforce it.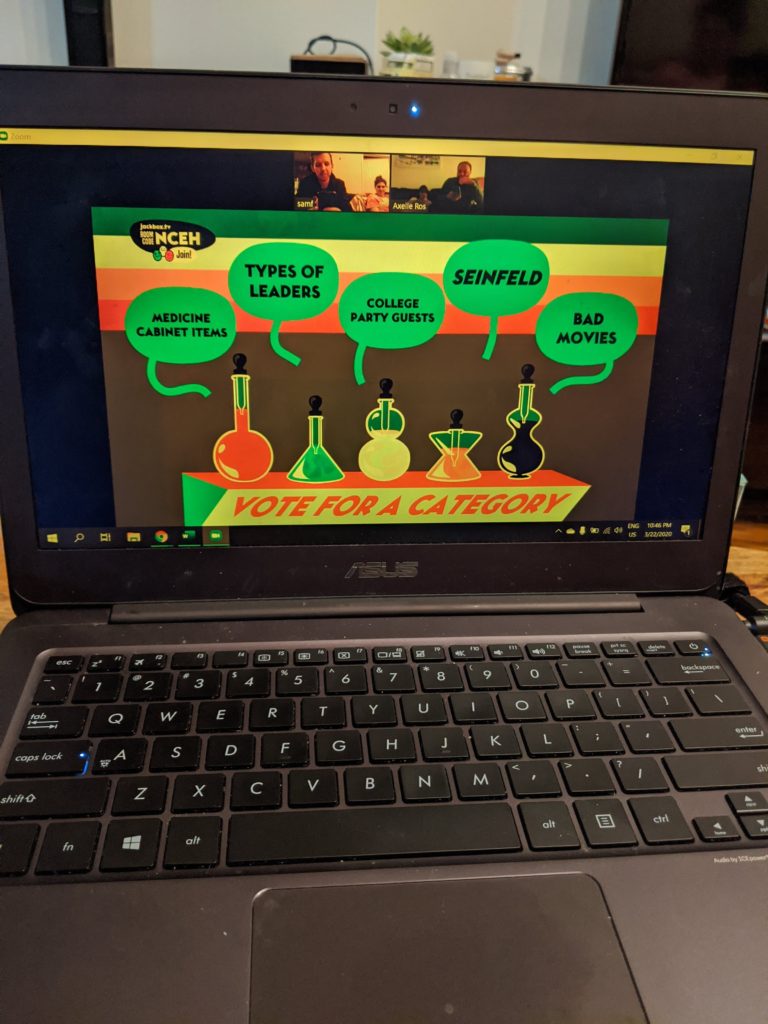 In the evening a couple of our friends, Axelle and Matt, suggested we try and jump in to a NYC trivia league game. After setting up a webex we got the trivia streaming on Instagram and attempted to make a good fist of it. I still don't know whether NYC trivia is just harder than those I've done in London or I just don't have the relevant cultural knowledge! After trivia we also played a few more games on Jackbox TV. It was a different dimension to our evenings which have mainly been TV, something we'll have to do again.
Tweet of the Day