Streets empty as everyone builds furniture and plays games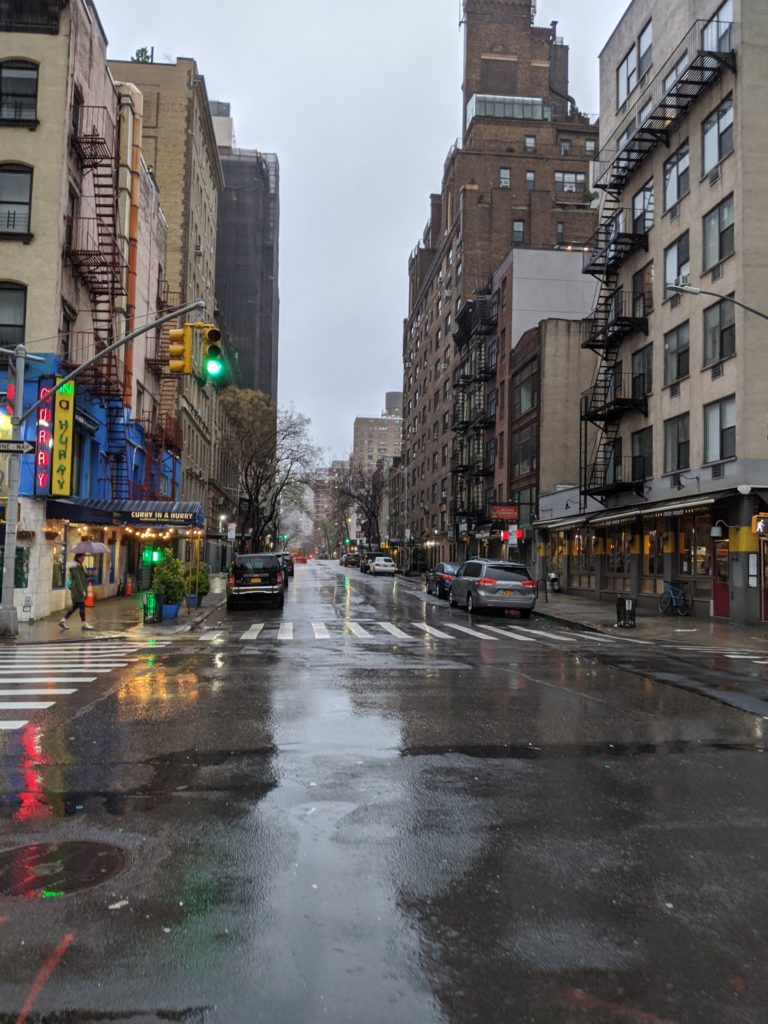 A busy day of meetings so not much time to get outside. It was also pouring with rain all day. Talking to the team there's a clear theme to how people are keeping busy and the different stages we're all going through. Building/buying more furniture (chairs, desks – we have two chairs on the way as well) and playing games on video conference (Jackbox, House Party, Cards against Humanity, Settlers of Catan).
In the evening we did another supermarket run. Hard to say how much was the weather, how much was some of the stern warnings following the lack of social distancing particularly on Sat, but it was empty everywhere.
Tweet of the Day