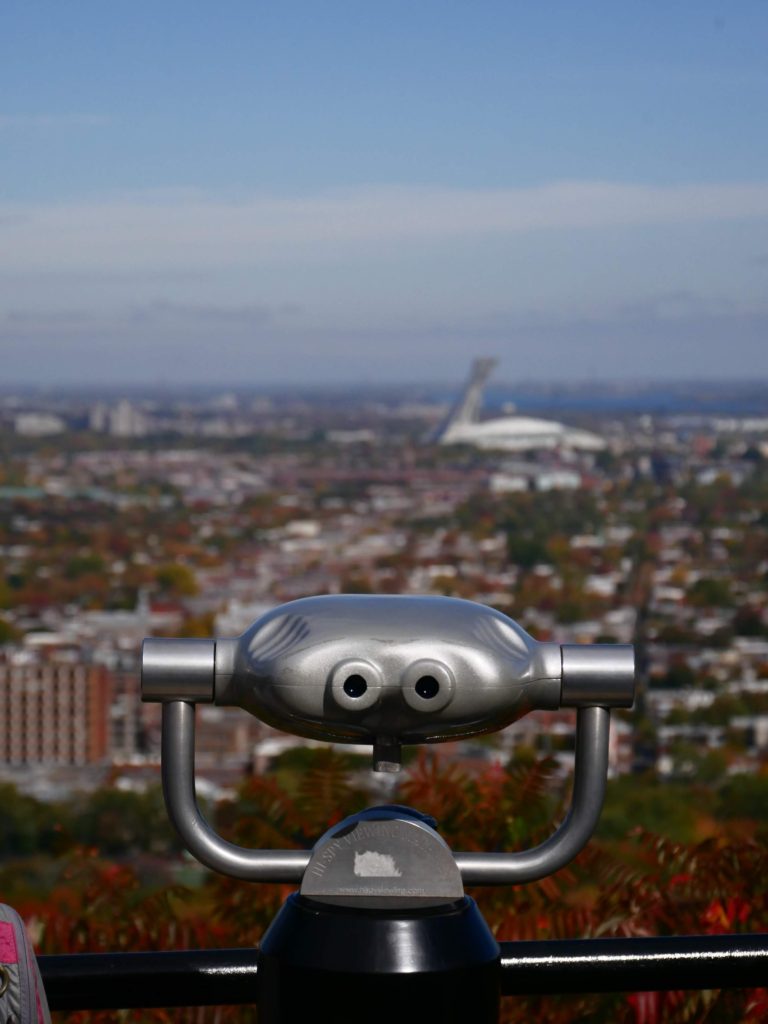 I compare it to when there's something such as a restaurant/café so close to where you live you never go there – "It'll always be here, could go anytime, let's go there instead". It's been just over five years since I moved to New York, in that time I've visited 13 US states/districts and 10 countries. More than once I'd taken a journey totaling over 20 hours flying time. What I had never done was fly one hour north and visit Canada.
That changed last October. Danielle and I were both in need of a mini fall break. Last year we ventured to South America and Cartagena, this year we decided to hop over the northern border to Montreal for a long weekend and embrace the fall weather.
In the US it was Columbus Day weekend and in Canada it was Thanksgiving weekend, we didn't really consider the implications of this until we experienced them. On the flip side both of us found out we knew several people who had visited Montreal and recommendations were easy to come across.
From these recommendations our drafted itinerary looked something like: Mount Royal, bagels, spa, street art tour, wander around Old Montreal, check out the Basilica.
Fall Foliage: The Top Highlight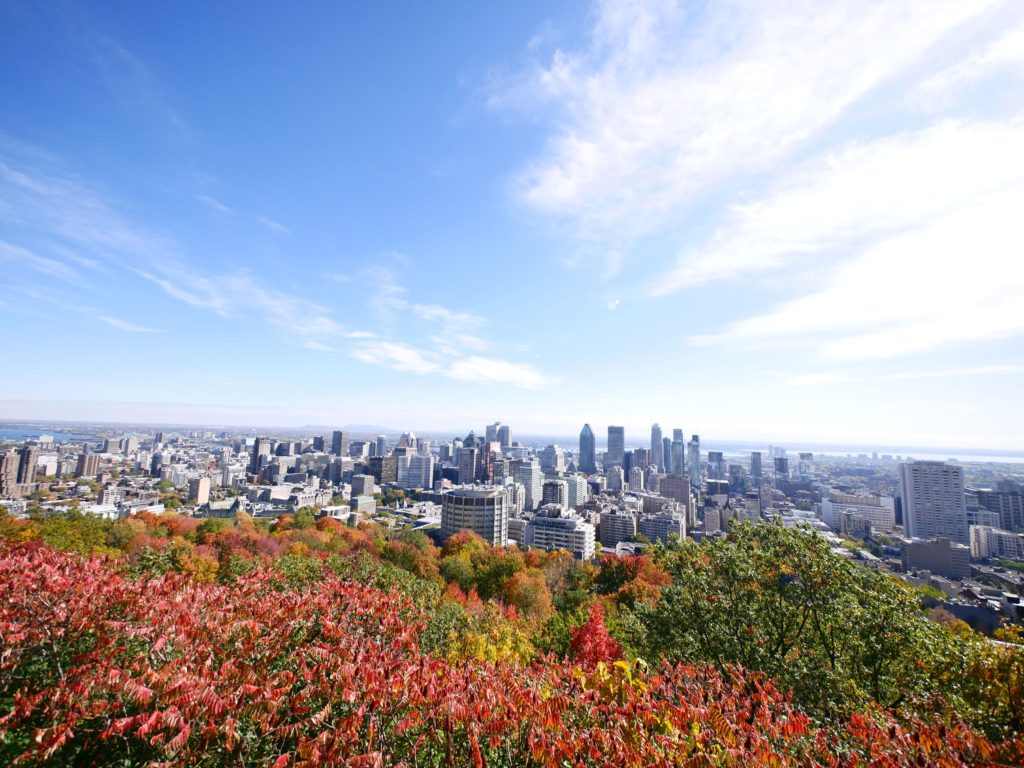 The peak of the trip was unanimously (and literally) Mount Royal. The first day, Friday, we stopped in at a tourist information center who advised us that it would take about 30 minutes up several steep stairs to reach the summit and look out. When we reached the mountain on Saturday we discovered there was actually a very enjoyable flat path spiraling up one side of the hill (I can't find a conclusive answer as to if it's a small mountain or large hill).
The fall weather in Montreal was perfect, exactly as you would envision a sunny autumnal day. The foliage was near its peak and unlike some hiking routes in NY the way up wasn't overcrowded. We attempted to take an alternative route down and despite a map and some directions the lack of signposting on the route had us on another route out. The bright side was we stumbled on a small outdoor bar overlooking the city and paused for a beer. Having evaded the local bees, who seemed drawn to my beer, we eventually found our way down.
20s come second
Coming in joint second in the highlight reel was the decade 1920. I'll elaborate.
Saturday evening we ventured to a Speakeasy. Situated next to a menswear shop and barber was the Cloakroom itself. Luckily there was no wait, and interestingly no menu either. You describe what you like from spirits to sweetness and spice and they concoct a drink to your specification.
Continuing to channel the 20's was a substantially larger bar next to our hotel. This became our pre or post dinner spot and although not a speakeasy completely bought into the theme with decor, music and cocktails.
The Not-So Top
We had learnt there was a local population of bees through our guide on the street art tour. There is apparently a boom in beehives in the city with rooftop beekeeping a growing trend. Unfortunately, that was one of the few interesting things we learnt on the street art tour.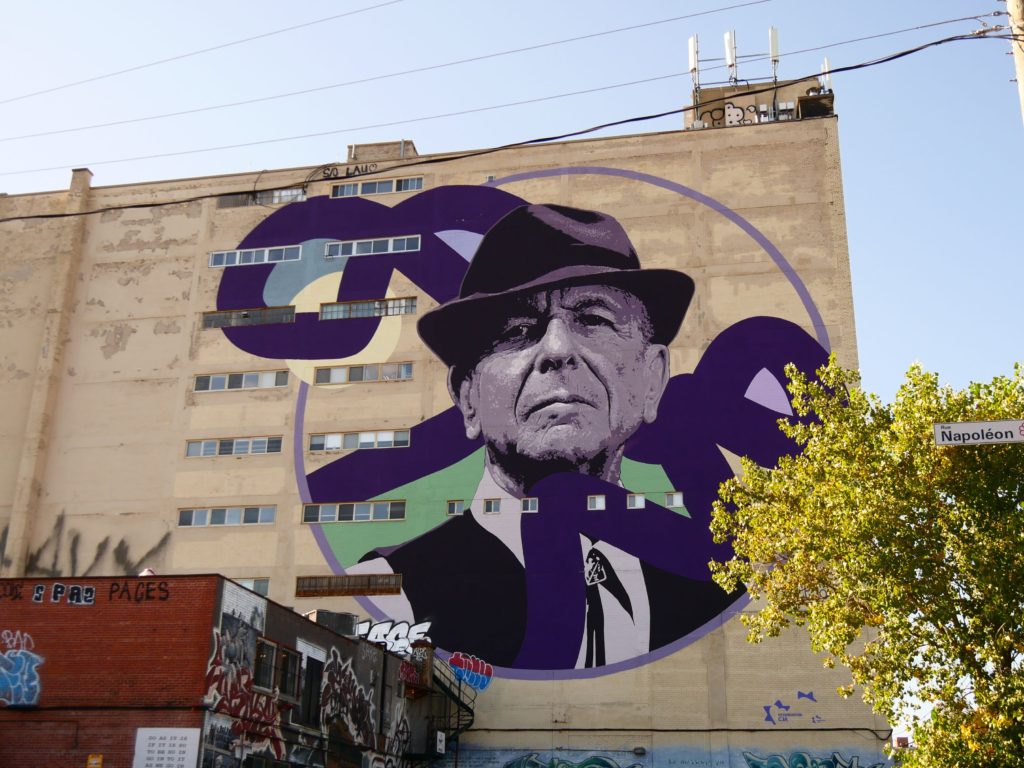 Having enjoyed fantastic street art tours in Melbourne and Athens this was a disappointment with the tour guide not having much knowledge of the local scene or materials used. The art itself as still enjoyable however, especially a couple of Leonard Cohen murals.
Our ideal plan on Sunday was to go to a Spa, however as we discovered with restaurant reservations, most of the good places were booked up. We did accomplish trying Montreal bagels, different to New York bagels but maybe not worth the hype. Watching the bagels being made fresh in front of our eyes was a new experience though.
With nothing planned on the last day of the trip we decided to take a hop-on-hop-off bus. A chance to garner some insight and history of the city which so far we hadn't managed to learn. The guide spent more time complaining about the traffic cutting into the staff's breaktime and less about the history. The Montreal weather in fall did make the open top bus a little chilly at time too. After the tour we found a bar for lunch and a taste of the local brew pub scene.
At the end of the weekend we were both a little disappointed with our first experience of Montreal. Never-the-less I think I would go back. We didn't manage to make a visit to the Basilica with a wedding leading to early closure then bus delays. I'd like to visit the 1976 Olympic stadium while day trips from spas to nearby islands seem worth checking out. Despite everything it was an enjoyable weekend break, and with more planning Montreal in fall seems a great time to visit.