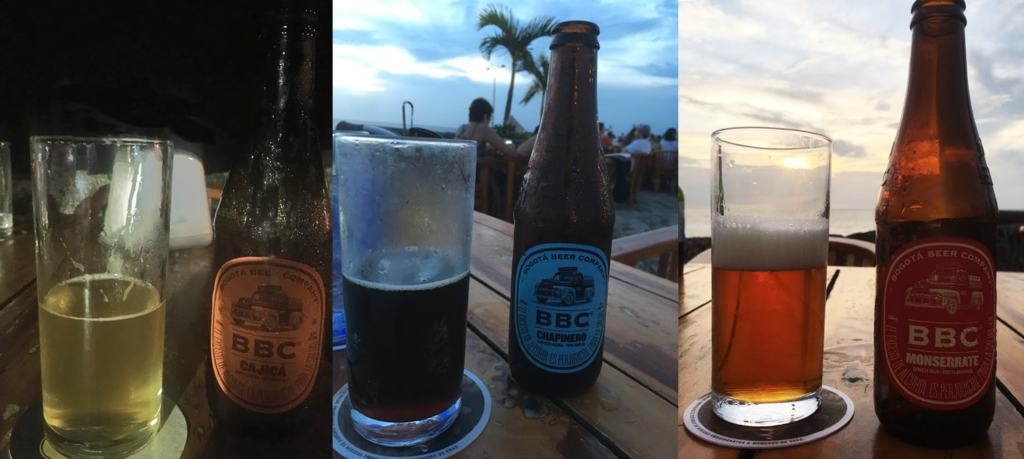 Whenever I travel I try to taste the local brew and visiting breweries has almost become a go-to activity on travel. Had we been in Bogota when I discovered these Colombian beers from BBC (Bogota Beer Company), that would almost certainly have been added to the itinerary. As it was, a trip to Bogota was out of the question on this occasion, the beer was widely enough available though that I could get through most of the different brews during our time in Cartagena.
At somepoint I started taking notes on the beers, with a view of writing this. This may in the future get expanded to posts on other brews and breweries I visit, for now this is a review of the beers of Colombia:
Bogota Beer Company Beers: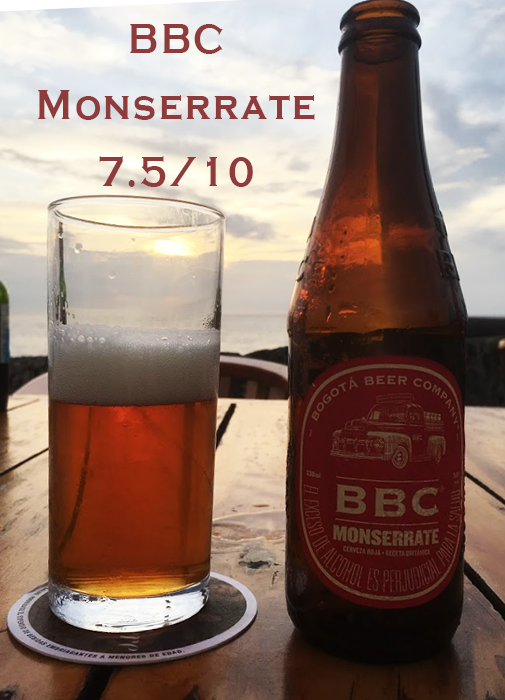 Monserrate – 7.5/10: This was my favourite, probably because it resembled a light English ale. The official description calls it red full bodied IPA, made using a British recipe. I do enjoy American IPAs as well but they're usually stronger than this (5%) but I liked the lightness of this.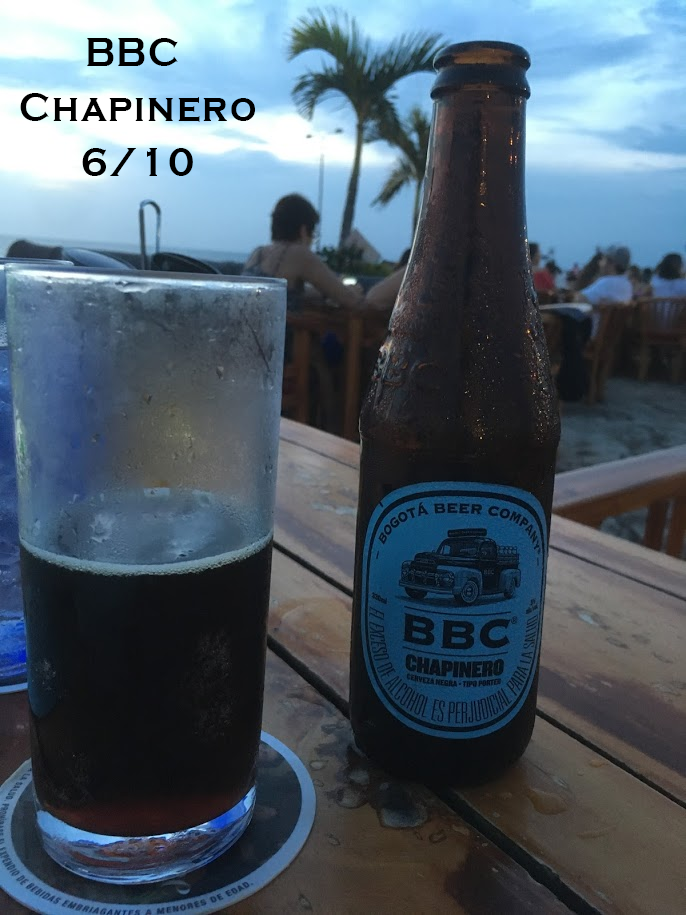 Chapinero- 6/10: Guinness Lite, certainly no where as thick as Guinness. Often stouts taste like cigarettes smell this didn't have that, toffee notes.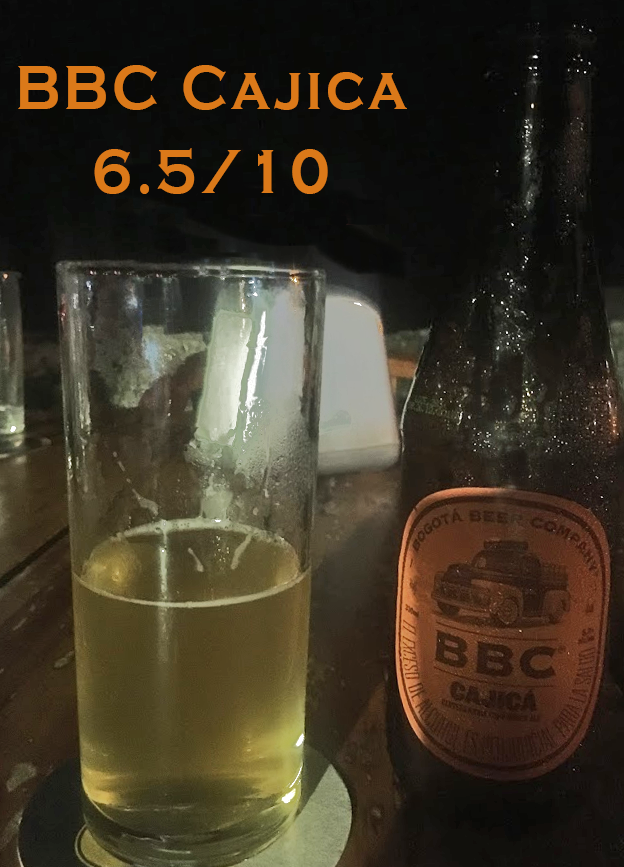 Cajicá – 6.5/10 Honey notes, initially I liked this but by the time I finished it I couldn't see it as a session beer.

There were also two other beers I tried which weren't made by the BBC, unfortunately I didn't take any notes on these so the below is from memory.
Other Colombian Beers:
Aguila Colombia Original: It's the Foster's or Budweiser of Colombia. The top selling and if you want a lager that's just…nothing special but easy to drink then this works.
Club Colombia Dorada: This was harder to find than BBC, better than Aguila original but not as good as the Monserrate.
If you've tried any of these or have recommendations on other Colombia beer to try, leave a comment!