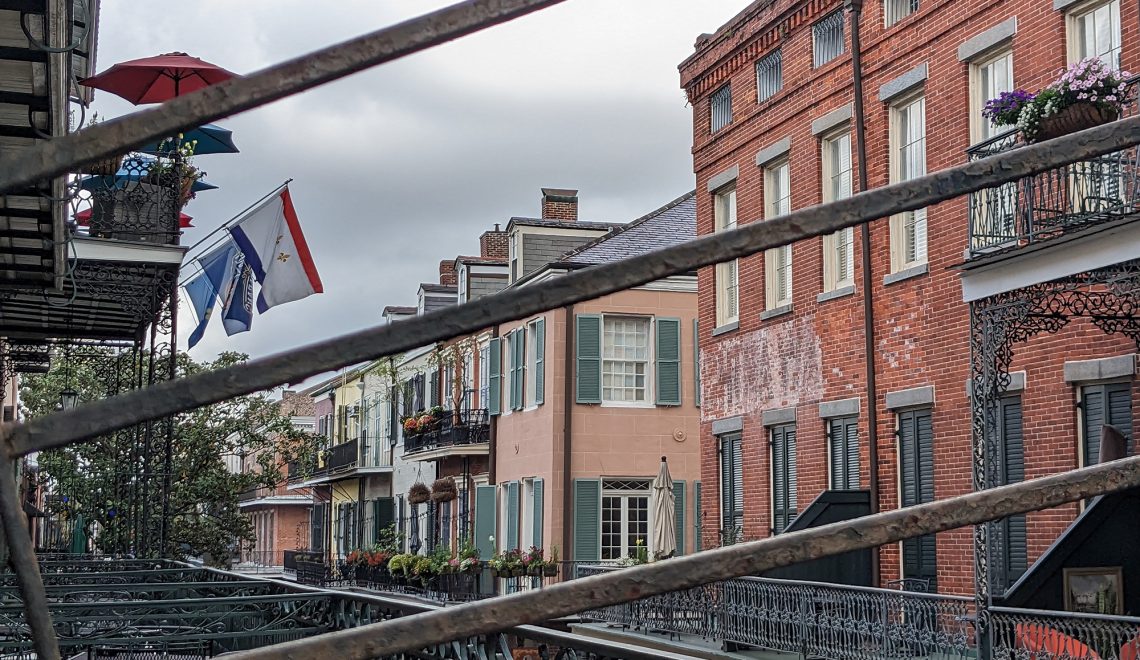 New Orleans: Swamps, Food, Booze and All That Jazz
With all the focus on AI at the moment I thought it would be fun to try and get ChatGPT to write my New Orleans blogpost for me. It didn't quite capture the trip but made a good effort. You can read the AI version by following this link, and my version below:
New Orleans has been on my bucket list for a long time, I think what initially started the wish to go there was seeing the film Chef. After I moved to New York in 2014 it was an analytics team outing to go and see the film. It's become one of my favourite films, with the music, food, and comedy a perfect formula. As I heard more about New Orleans it cemented its place on my bucket list.
Danielle and I normally take a long weekend trip around Presidents Day but this year I was in Kili. It worked out though with the costs, normally too high around the holiday weekend and being so close to Mardi Gras, more reasonable for some random long weekend in March.
I've been a Virgin loyalist for a while, Sir Richard Branson is someone who really intrigues me, I've enjoyed his autobiographies and philosophy. So, after a great stay at their hotel in Nashville we chose Virgin again for our New Orleans stay. A fun hotel, in a convenient location.
Swamp Serenity and a Galling Ghost Guide
Asking people for their recommendations of New Orleans is most related to the food, cocktails, and music. However, one recommendation from an English friend, Naz, proved the main highlight. A swamp kayaking tour is not something you hear much about when researching New Orleans but now it's my time to recommend.
It was touch and go as to whether we would actually get to do it. Heading out to the swamp in a minivan there was blinding rain and then a huge clap of thunder with lightning striking across the sky. As we stopped at a petrol (gas) station on the way, Chelsea, our guide, reviewed different weather radars. Luckily the timing was perfect with the storm clearing.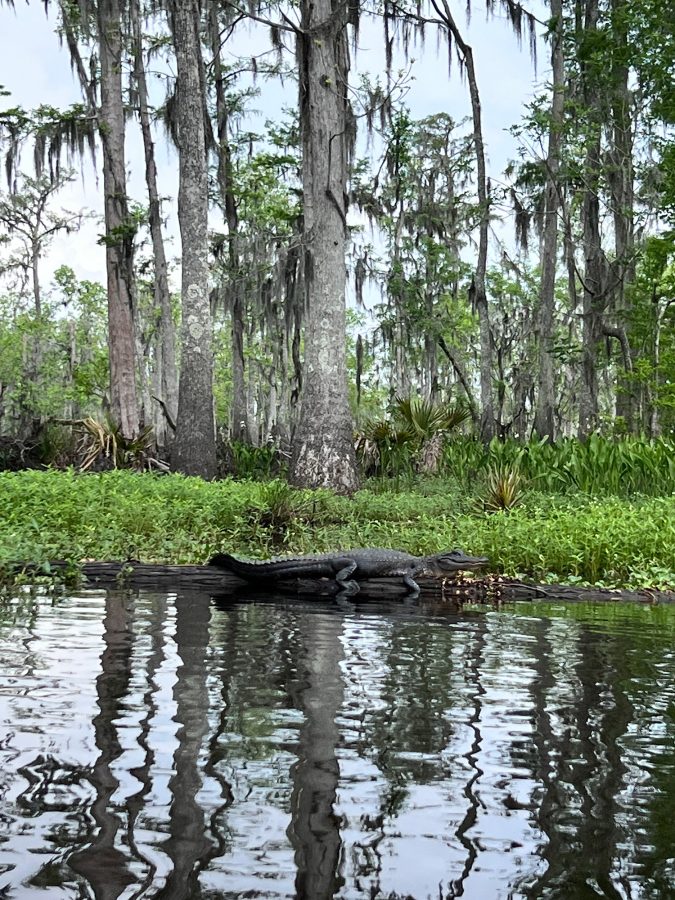 Serene and swamp are two words that don't normally go together, except in this instance. Any hesitation about sharing the water with alligators was quickly alleviated. We saw plenty of gators, mainly on the smaller side (the largest get hunted for leather), but they are much chiller than their croc cousins. Gators aside there was wildlife aplenty with turtles, herons, an owl, and a bald eagle nest. Our guide also shared lots of fun facts about the flora and fauna. It felt like a survival cause in some ways, the amount of nutrition and resources these plants could provide.
While the swamps were an unexpected highlight. An unexpected lowlight was a ghost tour. We've enjoyed some great ghost tours (including Oxford, Savannah and Philly). With the history of New Orleans and the fact Danielle had done this one before there were high expectations. Unfortunately, we got a new novice guide who on a gradual basis kept losing more and more of the group. The need to spend 30 minutes describing in detail the story of a single house and its now bookable AirBnB annex unnecessary.
Jazz and Jambalaya – the big hits for New Orleans
Nevertheless this was not going to deter us from a good time for the rest of the trip. There was so much good music to find. Strangely the first day we found it difficult to find any but then the rest of the days there was no shortage. Two undoubted highlights on the music front both came in bars. The first was at a craft beer bar, D.B.A, on Frenchman Street. A free gig and a band called Tuba Skinny. Exactly what we were looking for with brass, horns, and complete with a washboard. Good beer, good music? Can't ask for much more.
The second was an amazing surprise. Resting our feet in the hotel I was scrolling through things this weekend and found the Hot 8 Brass Band was playing. To fill some of you in. The Hot 8 Brass Band provided the soundtrack to part of the New Orleans section in Chef. Their cover of "Sexual Healing" was also the music we had at our wedding as guests were seated for the ceremony. It was amazing to find they were playing in some backroom of a bar.  Taking the end of the set out onto the street was a perfect ending (true for any gig).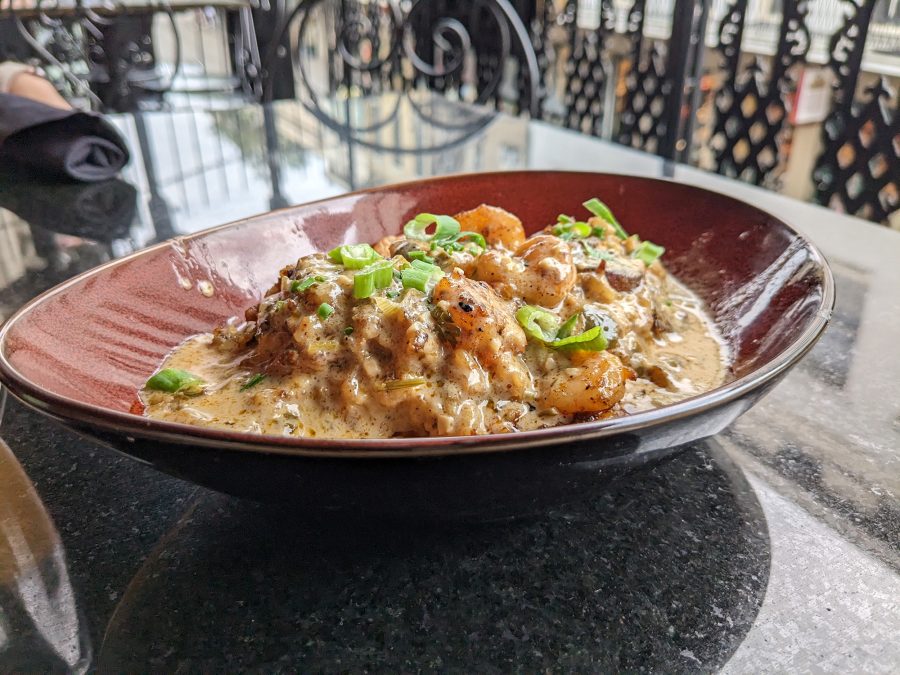 I can't put a pin in this post without some mention of the food. Any trip to New Orleans is incomplete without tasting the local delights. Muffulettas, beignets, gumbo, and po-boys were all on the tasting list (turtle soup was not). In most cases had sought these out from specific places or enjoyed them during brunch or dinner reservations made in advance. That last day, walking back to the hotel, looking for somewhere to grab a bite, we ended up at a restaurant we must have walked past countless times. Sitting out on the balcony, I had probably my favourite beer of the trip from a local brewery (Urban South Brewery, on the list for the next visit to Nola) and my favourite dish, a shrimp jambalaya. So, is New Orleans bucket list worthy? Definitely.